Today's political fembot is German Chancellor Angela Merkel. An early model, the Merkel-unit suffers from awkward movement, sudden u-turns and a tendency to lose her charge.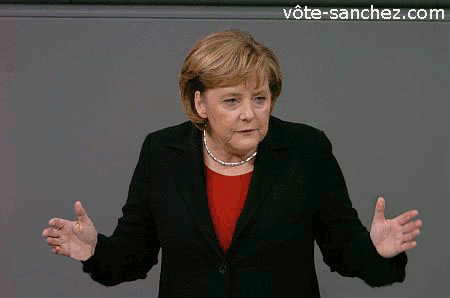 The tell-tale jerking movements of an early model fembot.
To conserve power, the Merkel-unit short-circuits her extremities.
President Bush slips an AAA into Merkel.
Snow cancels 4,000 flights, shuts NYC airports
A strong Christmas-weekend blizzard paralyzed travel along much of the East Coast on Monday, halting flights at the three NYC airports as well as several others in the region.
And for those stranded, airport and airline officials warned it could take "days" before airlines can find empty seats on other flights for all of those passengers.
(QPV8VYUMR5NB)